Nobody could have predicted that the complex MMORPG genre would find a new home on mobile devices a few years ago. Contrary to popular belief, we're not talking about quick rounds and straightforward interfaces. Massively multiplayer online role-playing games are more common than ever, partly because the tedious chores they need are automated. Our team has chosen the top ten Android MMORPGs. Time to start working!
1. RebirthM
A studio composed of former workers from NCsoft, Nexon, Netmarble, Neowiz, and Webzen can only provide positive results. RebirthM is a classic 3D MMORPG with all the features you could want from the genre, like PvE, PvP, guilds, raids, player killing, mounts, pets, and leveling up anywhere. It also has stunning Unity-made visuals that can be tweaked to work on lower-end devices. If you had to pick just one, this should probably be the only MMORPG you play.
Advertisment
2. Old School RuneScape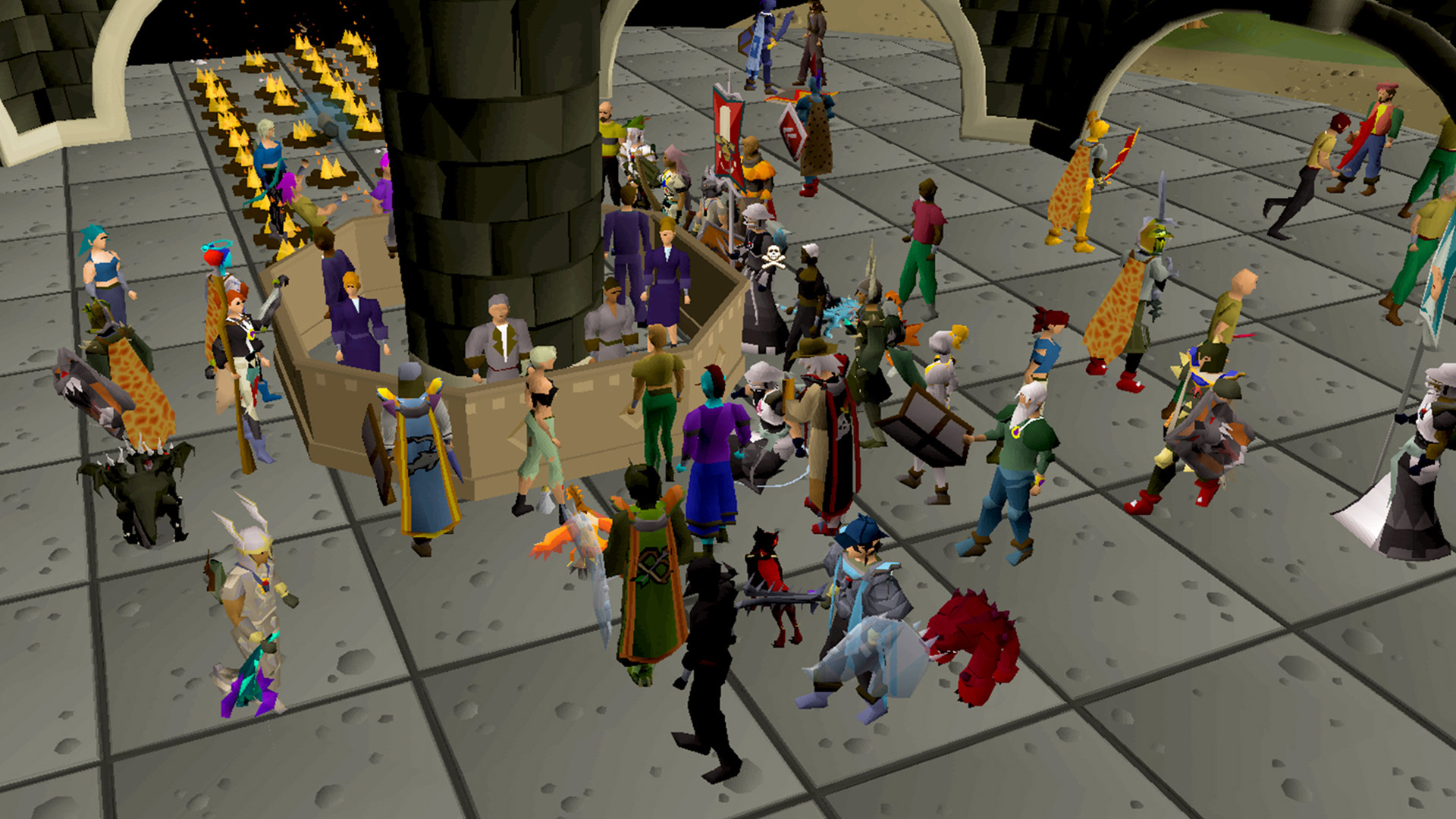 Old School RuneScape for Android is a straight transfer of the PC version and has been enhanced for mobile play. This MMO is easy to use on smartphones because of its top-down viewpoint, point-and-click controls, and uncomplicated gameplay. Even if you succeed where most people fail and use every last bit of your abilities, you still have to scale the Ironman mountain. There are many hours of stuff available.
Although Old School RuneScape's gameplay is engaging, it is a tad stale, given that it is based on the RuneScape of 2007. If you want a comparable yet contemporary experience, try RuneScape.
Advertisment
3. Ragnarok M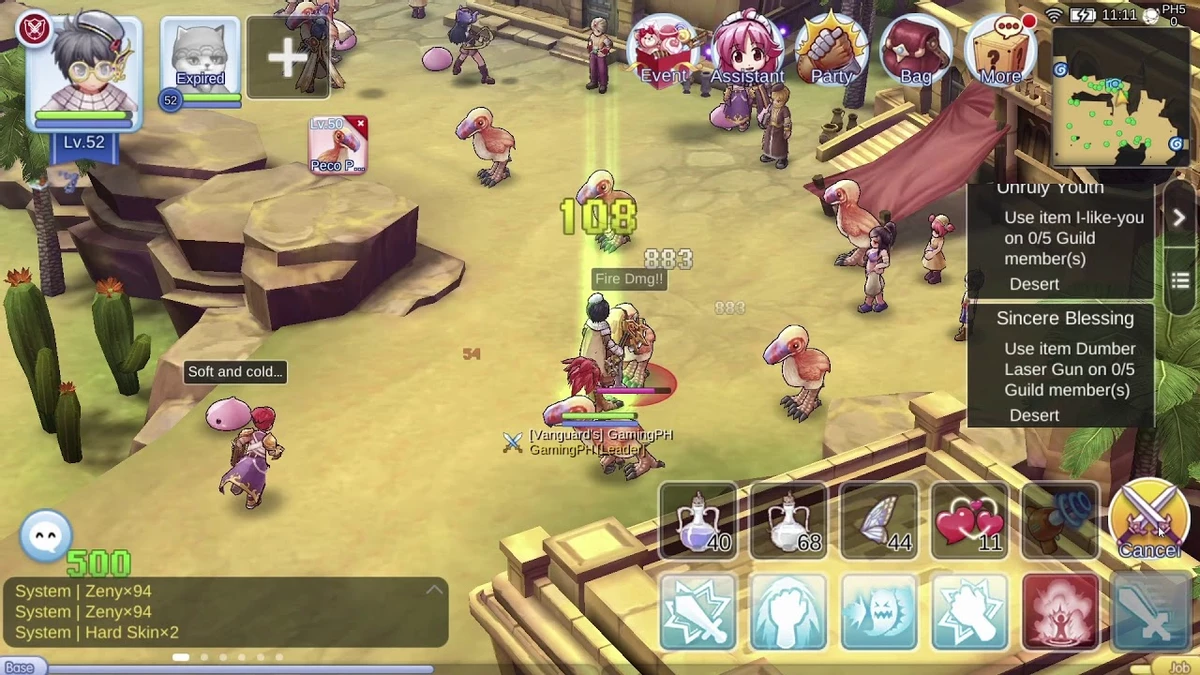 Ragnarok is one of the most well-known MMORPG games, and you've undoubtedly heard of it if you've done any online research. The original Ragnarok, released for PCs in South Korea in 2001, was one of the most well-known video games of all time.
Ragnarok M, the most recent game, has improved 3D graphics and delivers all of the classes, monsters, and iconic levels to your phone's screen. In this game, you may create a character, choose a category, and level up by beating foes and completing objectives.
Advertisment
4. Dungeon Hunter 5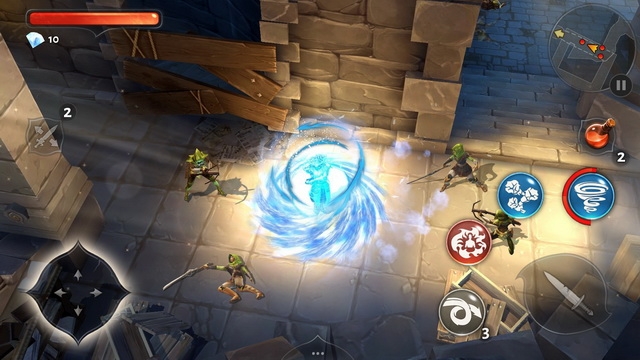 Due to its over 10 million downloads on the Google Play Store, Dungeon Hunter 5 must also be included among the top Android MMORPG games. It contains some hack and slashes elements as well as some interesting character development. People who have played Diablo 3 or Path of Exile will feel right at home utilizing their character to crush waves of enemies.
In multiplayer engagements, you may join forces with up to three other players, each of whom controls a different hero. You will also be able to build a castle to protect yourself from attacks by other hunters.
Advertisment
5. DOFUS Touch
Like Old School RuneScape, DOFUS Touch is a popular PC MMO version that shares many features with its desktop sibling. A free game called DOFUS Touch focuses on social gaming and has a tactical turn-based fighting system. Microtransactions do exist, but you may easily prevent them.
If you've played the PC version, you'll realize that DOFUS Touch has less content. This does not imply that you won't rapidly run out of stuff to do. If you're looking for an MMO that promotes active gaming, try DOFUS Touch.
Advertisment
6. MU Origin 3
Though it isn't the most inventive MMO, MU Origin 3 is one of the most impressive. The mix of automated and manual controls ensures that things never get tedious or monotonous, despite the sheer number of functions occasionally appearing overwhelming.
The fighting system in MU Origin 3 is one feature that sets it distinct from other games. While point-and-click tactics are appropriate for games like Old School RuneScape, MU Origin 3 emphasizes fast-paced and dynamic gaming. MMO combat may be enjoyable or monotonous, but MU Origin 3 keeps things interesting. If you want a contemporary game that doesn't go too far from the traditional MMO model, give it a try.
Advertisment
7. V4
V4 is everything that an Android MMORPG should be. Not just for its stunning Unreal Engine 4 visuals but also for the range of duties it offers, such as PvE, PvP, and social contact with other players. The ability to switch between the PC and mobile versions and the potential for cross-platforming makes it truly fantastic. Nexon is aware of the direction that the genre is taking.
Advertisment
8. Albion Online
Compared to other games in the category, this one from Sandbox Interactive is a bit unique. It offers a more challenging experience where you risk losing your squad members with just one mistake. Wandering around Albion means passing through territory controlled by a rival group, whose members are always ready to launch an attack. We secretly yearned for the thrills that characterized early 2000s MMORPGs.
Advertisment
9. Warhammer Odyssey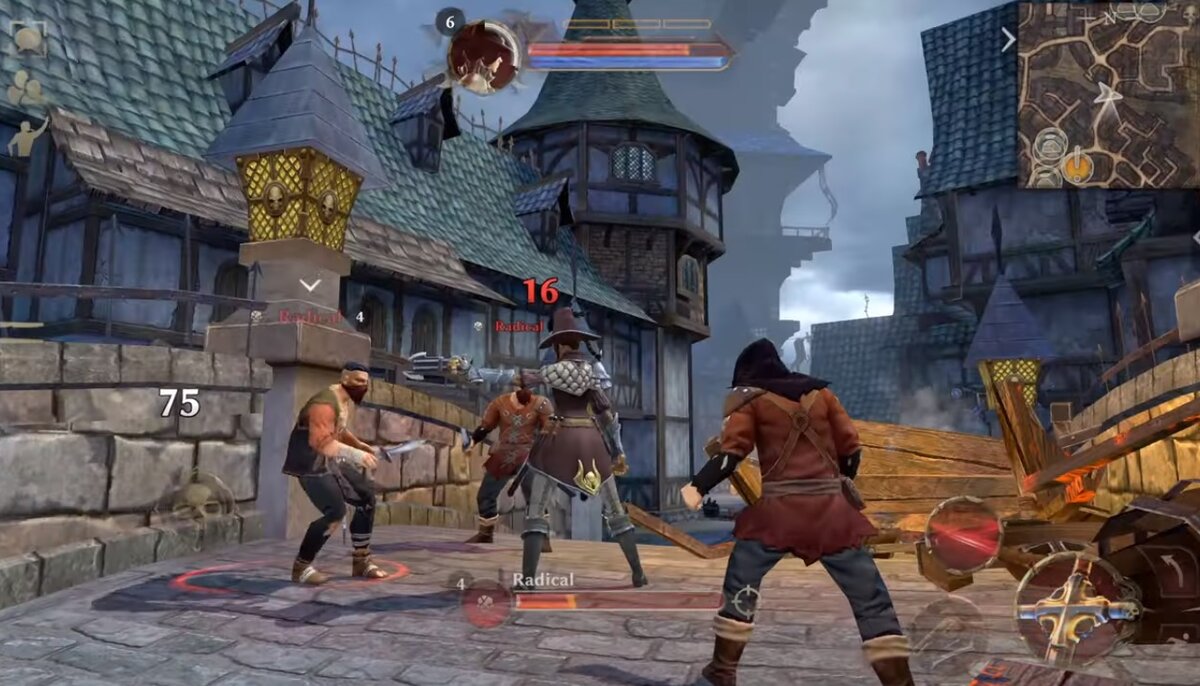 Since the collapse of the venerable Warhammer Online, we have been eagerly awaiting a sizable online role-playing game centered in the ancient world. Warhammer Odyssey, a small MMORPG that will transport you to well-known destinations of the empire like the Drakwald Forest and Marienburg, allows you to recreate the sensations of exploring the realms of Warhammer Fantasy, even though we don't want to draw similarities.
Advertisment
10. Order and Chaos 2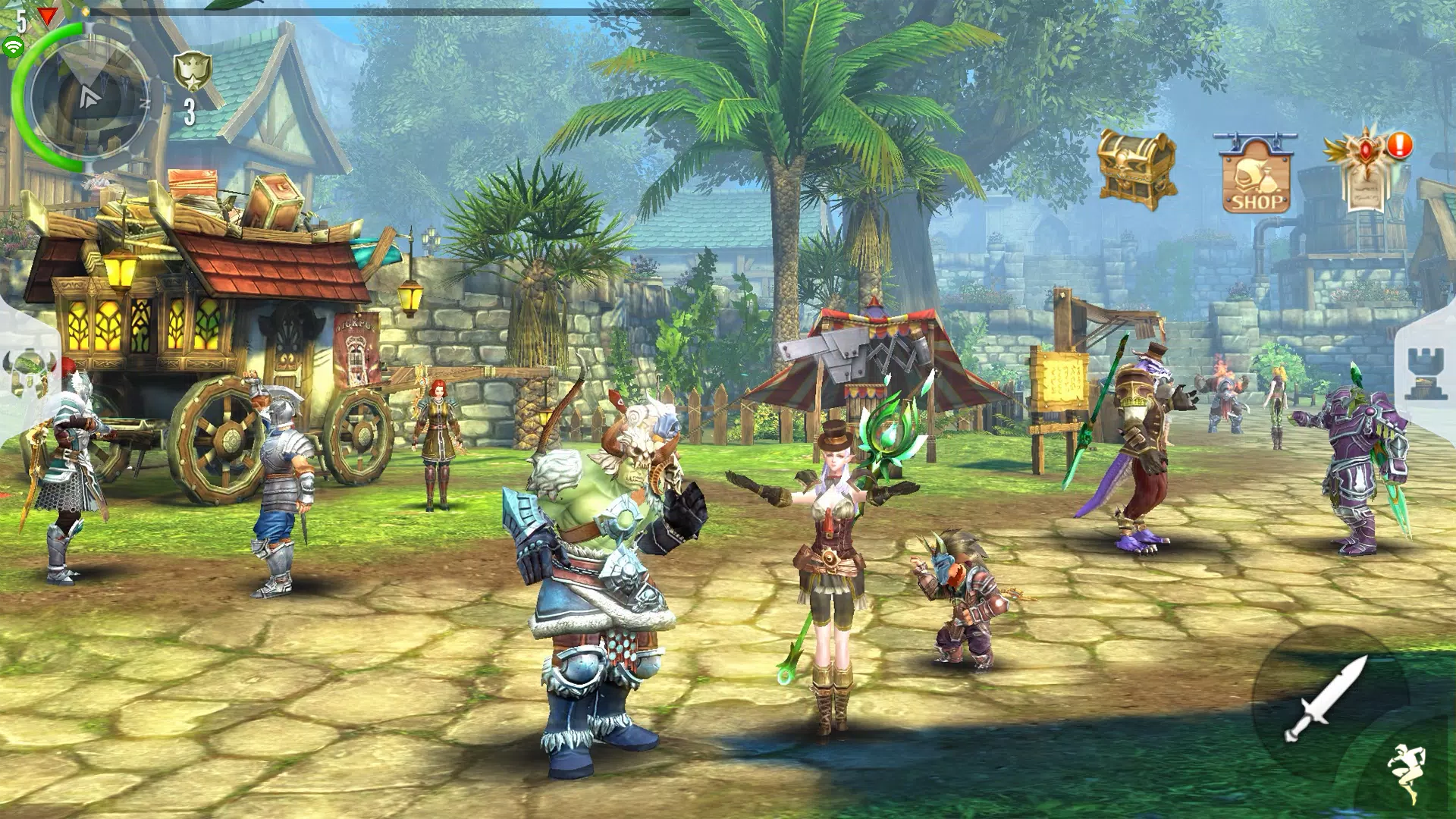 One of the best Android MMORPG games allows you to build your own character, earn new gear, grow, and ride dragons or winged horses. Order and Chaos 2 offers a unique gaming experience with its open environment and stunning 3D visuals optimized for smartphones.
You may choose your race from orc, human, elf, Mendel, and keratan choices on the character creation screen. Choose the Blood Knights, Rangers, Mages, Warriors, or Monks class that best suits your play style. The game is free to play and contains online PvP warfare.